Whether you are brand new to parrots or are a seasoned flock owner, there are going to be times when you have questions that don't have simple answers.
While we have a wide variety of
online training courses
and
over 1,000 free YouTube videos
(many of which we highly recommend exploring first!), we understand that sometimes you just need to sit down face to face with someone and discuss the issues at hand.
If you have any questions, please contact our customer service team at info@birdtricks.com
Step 1: Choose Your Consultant
Each of our consultants have gone through rigorous training with Jamie and Dave to make sure you are getting the best, most up to date assistance available. Many of these consultants have worked with Jamie and Dave for years, and many work for BirdTricks in other capacities as well (so you might recognize some of them!).
However, as with any position, our consultants have areas of training that they highly excel in and other areas that they will not consult in. We definitely recommend reading through each of their bios to find which consultant you feel will suit your needs the best. You will also be able to purchase the consultation directly from their bio page.
If none of our consultants are able to consult on your issue, we highly recommend reaching out to our customer service team at info@birdtricks.com for any resources we might have available. You can also hire Jamie and Dave directly for an in-home consultation - more information is available on our
main consultations page
.
**Please Note: This program was launched July 2022 and there may be limited consultants/times available at first. If you are curious about availability before purchasing, please contact us at info@birdtricks.com for availability updates.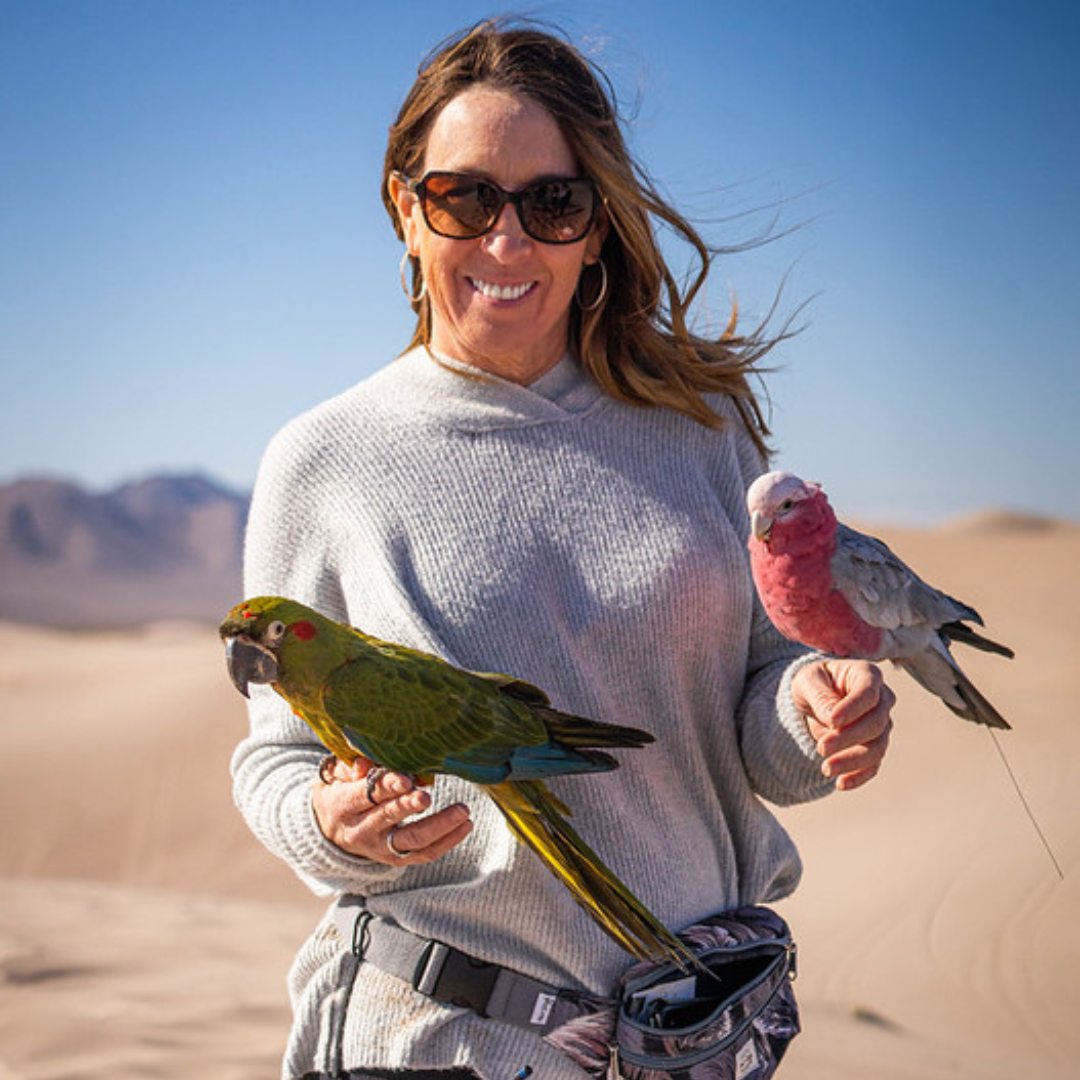 Kim Russell - BirdTricks Consultant
If you have followed BirdTricks for any period of time on YouTube, you have most likely seen Kim and some members of her flock. She has been a long time client of BirdTricks (including being a free flight student) and, for the past few years, has been working as our Customer Care Manager and Free Flight Coordinator. Everyone who has worked with Kim, whether as a customer or a co-worker, raves about her attention to detail, her dedication to always furthering and expanding her knowledge, and her ability to really get to the root of any issue.

Check out her bio for more information about herself, her flock, what she does/doesn't consult on, and purchasing information.
Kim's Bio & Consult Product Page
Step 2: Prepare For Your Consultation
In order to get the most out of your consultation, we recommend completing the following pre-consultation checklist.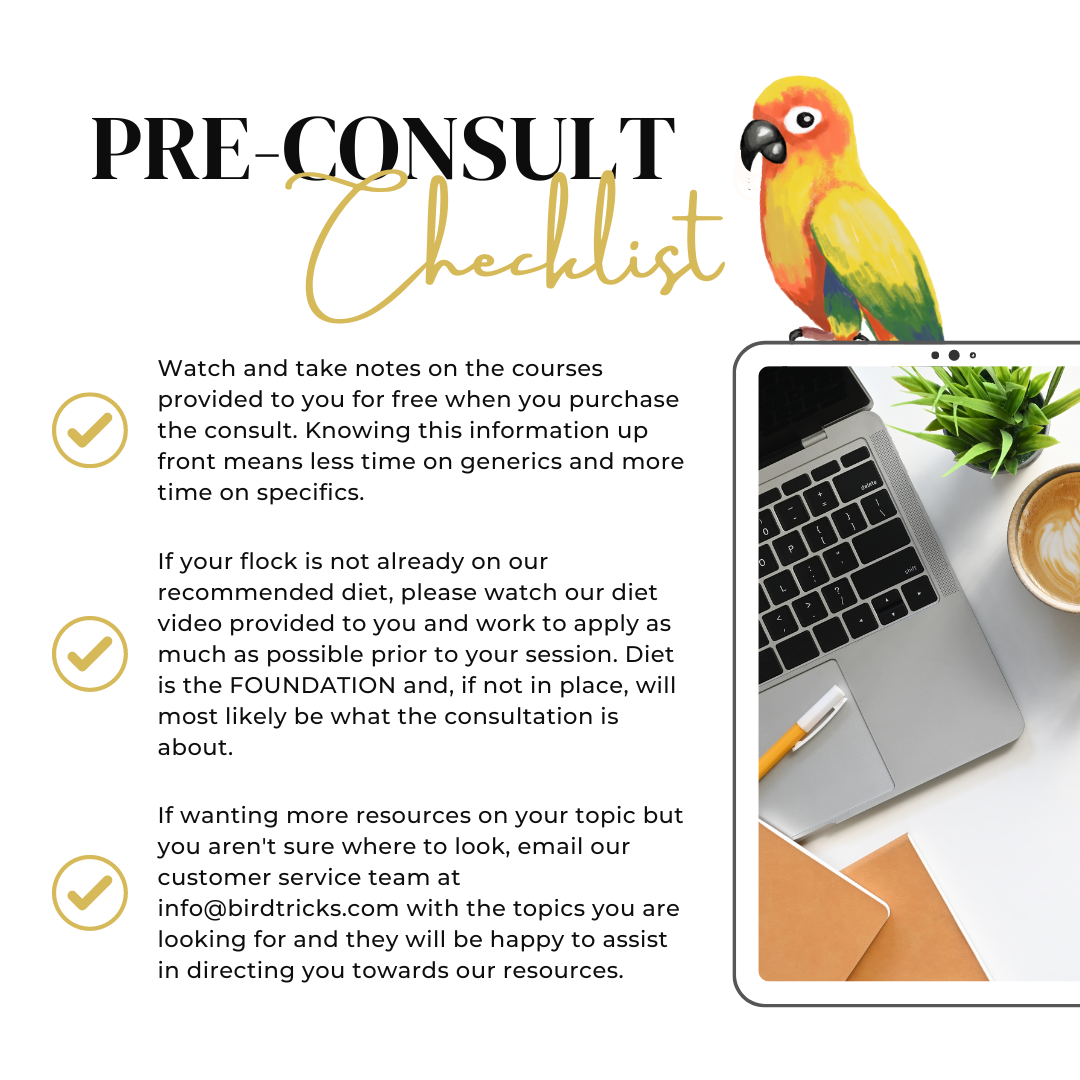 We hope you have an amazing consult! Thank you for supporting us in our mission to save parrots one person at a time.

~ Jamie, Dave and the BirdTricks Team
Step 3: Leave A Review!
After you have had your consultation and have had a chance to implement some of the homework given by our consultant, please be sure to leave them a review on their page. Not only do these reviews help other bird owners like you looking for which consultant they want to work with, but they also help us continually grow and do better by our clients.